Entrepreneurship
Where they are now: Catch up with 9 of MIT's most innovative startups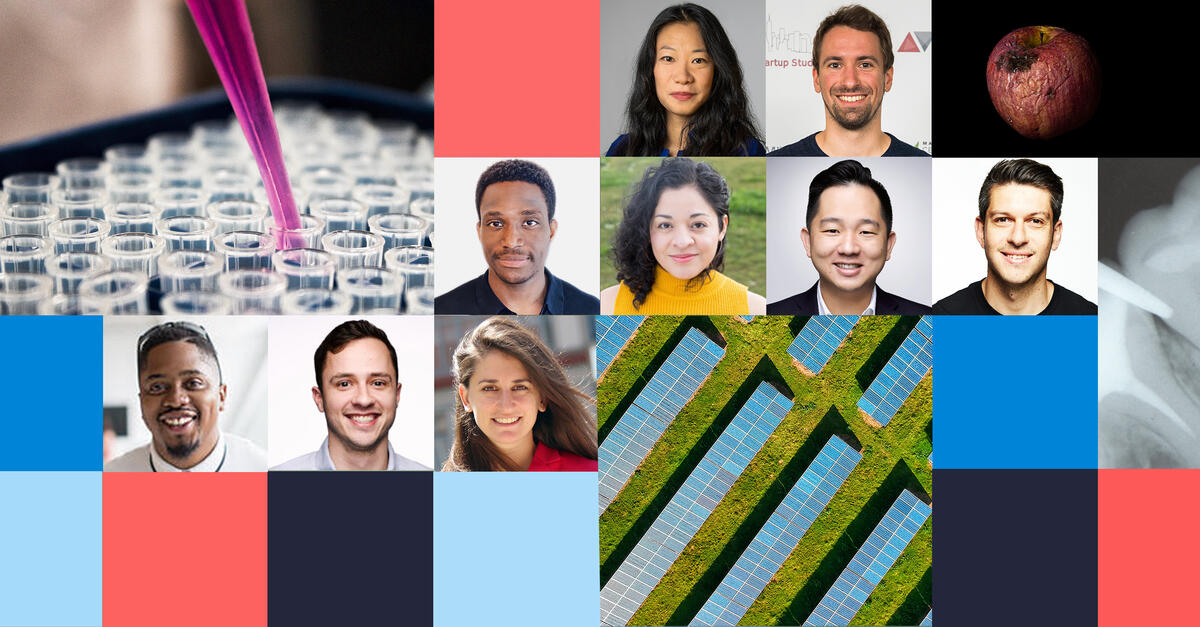 FDA approvals, acquisitions, United Nations recognition and Time100 recognition. Here's what some innovative members of the Martin Trust Center for the MIT Entrepreneurial Community have done this year.
Biobot Analytics
A wastewater analytics company co-founded by Marianna Matus, PhD '18, named one of Time's Most Influential Companies of 2022. Biobot Analytics started in 2017 with the idea of ​​sampling, testing and analyzing municipal wastewater. This May, Biobot Analytics joined the US Centers for Disease Control's National Wastewater Surveillance System, which tracks COVID-19 in wastewater. In September, the company announced it was relaunching a branch of its platform that helps municipalities measure opioids in wastewater.
Congo Clothing
Congo Clothing donates 10% of its profits to the training of survivors of rape and other violent sexual abuse through a partnership with Panzi Hospital in the Democratic Republic of Congo. Co-founded by Milain Faiulu, SM '22, Congo Clothing was mentioned in the United Nations White Paper on Conflict-Related Sexual Violence for "respectfully using its platform to speak about CRSV in an issue that reduces stigma and promotes empowerment initiatives and life support for survivors."
Iterative scope
Iterative Scopes uses machine learning and computer detection tools to help doctors spot signs of colon cancer. Founded by Jonathan Ng, SB '12, this year the company closed a $150 million Series B funding round and received FDA approval for its SCOUT AI-powered colorectal polyp detection tool.
Mori
Formerly Cambridge Crops, Mori is a food technology company that uses a water-based coating made from silk proteins to preserve food for longer. Adam Behrens, PhD '15, founded the company in 2018 with a mission to reduce food waste. In 2022, Mori closed a $50 million Series B funding round. It is also a portfolio company in The Engine, a heavy technology company founded by MIT.
SimplyFed
Andrea Ippolito, SM '12, launched SimpliFed in 2019 to democratize access to infant feeding services and provide telehealth support for people feeding their babies. Ippolito raised $6 million in a first round in 2022. She said in an interview that she was juggling her own logistics for her second daughter while working on the seed round.
Solstice Power Technologies
Solstice connects communities with developers who build solar gardens and ships and manage solar users through a digital platform. Sandhia Murali, MBA '15, and Steph Speirs, MBA '17, are among the founders. Solstice was acquired by MyPower Corp. in October 2022.
Spikes
Bain acquired the analytics startup in February. Founded by Juan Pablo Garcia, SM '17, Spike provides machine learning solutions to companies in a variety of industries. The acquisition of Chile-based Spike will add to Bain's innovation efforts in South America, the company said in a statement.
Tracflo
Khalid David, MBA '19, grew up in a construction family, so he was familiar with the struggle to get everyone on the same page on a project. To solve this problem, in 2014 David created Tracflo, a real-time expense tracking platform. By the end of 2022, Tracflo had processed more than $17 million in change orders across 318 projects.
VideoHealth
VideaHealth's AI technology is designed to help dentists more accurately detect and diagnose tooth decay. The company, founded by Florian Hillen, SM '18, has raised $20 million in Series A funding in 2022; in May, VideoHealth's cavity detection algorithm received FDA approval.
For more on these alumni and startups, read the Martin Trust Center for MIT Entrepreneurship's 2022 Annual Report.