Markets
Wells Fargo is pulling out of the mortgage market it once led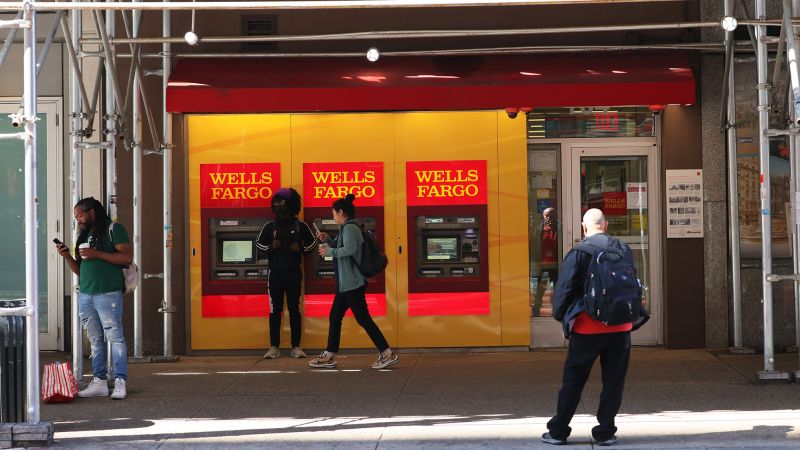 New York
CNN
—

Wells Fargo, long one of the biggest players in the mortgage business, is taking a big step back.
The scandal-plagued bank announced a major shift on Tuesday to focus its mortgage business on serving bank customers and minority homebuyers instead of acquiring new customers.
Wells Fargo said it would also exit its correspondent business, which buys loans from other lenders, and reduce the size of its mortgage servicing portfolio.
The withdrawal is likely to result in Wells Fargo laying off at least some employees, though the bank has not released any details. A spokesman declined to comment on potential layoffs.
"Mortgage is an important relationship product, and our goal is to continue to be the primary lender to Wells Fargo Bank customers as well as minority home buyers," Kleber Santos, Wells Fargo's head of consumer lending, said in a statement.
The move comes as Wells Fargo continues to struggle with regulators. Last month, the Consumer Financial Protection Bureau ordered Wells Fargo to pay a record $1.7 billion fine for "widespread mismanagement" over several years that damaged 16 million customer accounts.
In an interview with CNBC, Santos said the bank's legal troubles helped drive the decision to pull out of the mortgage market along with a jump in interest rates.
"We are acutely aware of Wells Fargo's history since 2016 and the work we need to do to restore public trust," Santos told CNBC. "As part of that review, we determined that our residential lending business was too large, both in terms of overall size and volume.
Ted Rossman, senior industry analyst at Bankrate.com, said Wells Fargo "has been hit by various regulatory scandals, and it's also a tough time for the mortgage market right now."
Rossman said the bank's change "is reminiscent of what some other big banks like Bank of America and Chase went through after the financial crisis." They have moved more into commerce and credit cards and are focusing less on the mortgage business, which now counts non-bank finance companies like Rocket Mortgage and loanDepot among its biggest players.
"The regulatory environment, the economics and the risk/reward calculus of being in the mortgage market have changed significantly in recent years," Rossman said.
In late 2017, Quicken Loans toppled Wells Fargo as America's largest mortgage lender.