News
Vladimir Putin says he 'needs to come back to reality' after declaring he is 'ready' for talks on Ukraine | World News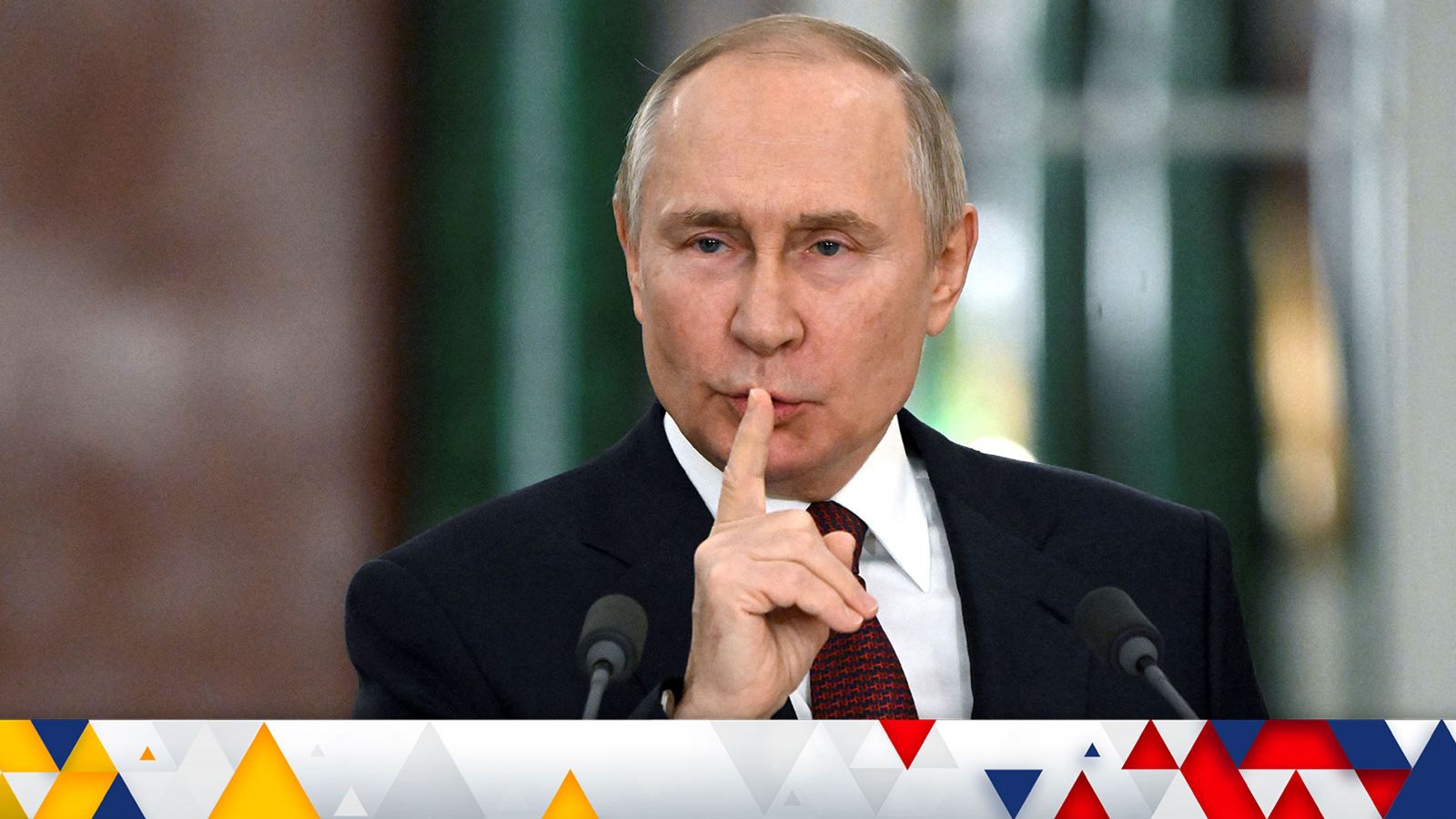 Ukraine said Vladimir Putin "needs to come back to reality" in response to the Russian president's claim that he is ready to negotiate.
Mr. Putin told state-run Russia 1 television on Sunday: "We are ready to negotiate with everyone involved on acceptable solutions, but it's up to them – it's not us who refuse to negotiate, it's them."
Putin says Russia is 'ready' for talks – war the latest
But Mihail Podoljak, advisor for Ukraine's President Volodymyr Zelenskyihe wrote on Twitter: "Putin needs to come back to reality."
"Russia attacked Ukraine alone and is killing citizens."
"There are no other "countries, motives, geopolitics".
"Russia does not want negotiations, but is trying to avoid responsibility."
"Russia lost everything it could this year"
It has been 10 months since Russia launched a full invasion of Ukraine.
And, without serious peace talks for months, there is little in sight of the end.
Millions of people in Ukraine are without electricity, due to Russian attacks on the country's infrastructure.
Zelensky warned his people that Moscow will try to make the last days of 2022 dark and difficult.
He said: "Russia has lost everything it could this year.
"I know that the darkness will not prevent us from leading the occupiers to new defeats."
"But we have to be ready for every scenario."
More details:
How Ukrainians welcome Christmas differently this year
Chechen fighters are fighting Putin's "evil empire" in Ukraine
Zelensky's Christmas message

'Defense of our national interests'
Ukraine says it will not negotiate until every Russian soldier leaves its territory, while Russia says it will continue to fight until it achieves its goals.
Putin said on Sunday that he believed he was "defending our national interests … protecting our citizens."
Putin also blames Kiev and its Western backers for the lack of progress in peace talks, but has made it clear that any talks must be on his terms.
Ukraine says that would be unacceptable, as it would mean giving in to Russian demands and accepting Putin's annexation of four Ukrainian regions.
'Putting up'
The US State Department has not commented on Putin's latest offer for talks, but after a similar speech by Russian Foreign Minister Sergei Lavrov in October, spokesman Ned Price dismissed Russia's approach as "posturing".
"We do not see this as a constructive, legitimate offer to engage in the dialogue and diplomacy that are absolutely necessary to end this brutal war of aggression," he added.