Business
The lawsuit alleges that the mini bottles of Fireball Cinnamon are "misleading" because they do not contain whiskey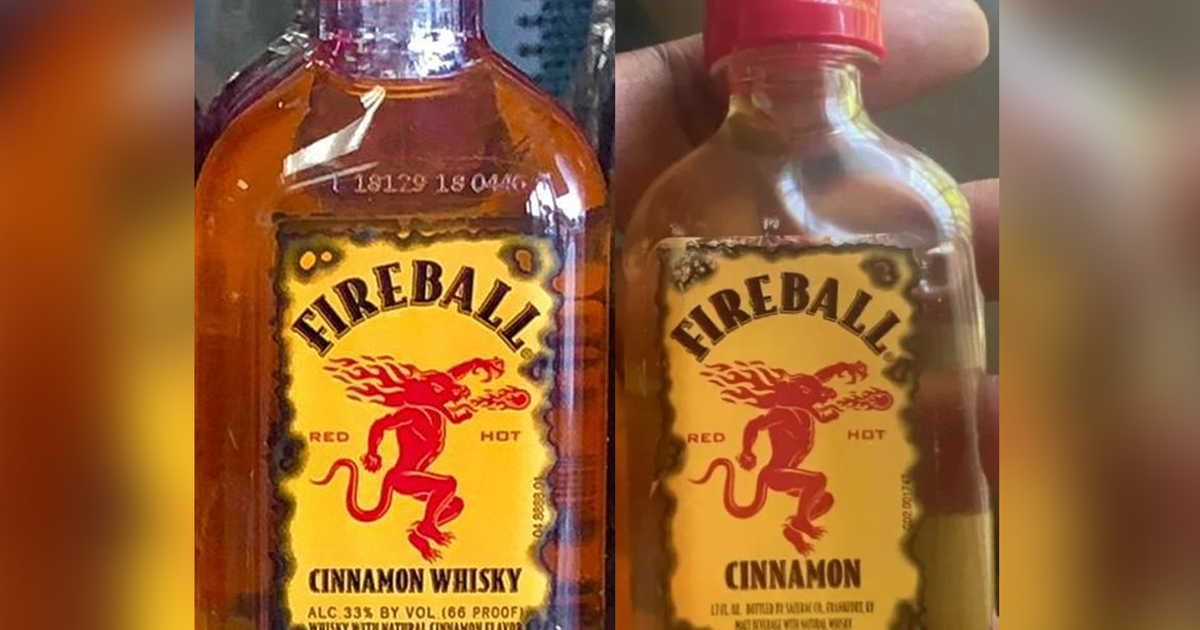 Cinnamon Fireball lovers be warned — the mini bottles of fire you buy at the store don't actually contain whiskey.
In fact, the drink is a whiskey-flavored malt beverage, much to the dismay of Anna Marquez—an Illinois woman who is suing Sazerac, maker of the Fireball, over "misleading" packaging.
The class-action lawsuit, filed by Marquez earlier this month, alleges that the labels on small 99-cent bottles of Fireball Cinnamon look misleadingly similar to the labels on bottles of his other product, Fireball Cinnamon Whiskey.
Fireball Cinnamon Whiskey is 33% alcohol by volume, while Fireball Cinnamon is 16.5% alcohol by volume, according to the company's website.
Customers who "expected those small bottles labeled 'Fireball Cinnamon' to contain whiskey 'were an easy mistake made by the manufacturer,'" the suit says.[was] not whiskey at all' though it is[ir] the markings are almost identical."
The lawsuit alleges that while it is legal for the company to use the brand name "Fireball" for both drinks, federal and state law prohibits creating an overall "misleading impression."
In addition to similar labels, the lawsuit complains about the size of the text on Fireball Cinnamon's label that describes its ingredients. The claim states that the phrase "Malt beverage with natural whiskey and other flavors and caramel color" was written in the "smallest size allowed."
The use of the phrase "natural whiskey" creates misunderstandings about the product, according to the lawsuit.
"The use of the words 'With natural whiskey and other flavors' is a clever twist of phrase because consumers who bother to read this will see how 'natural whiskey' differs from 'other flavors,'" the lawsuit states.
Customers will "think the Product is a malt beverage with the addition of (1) natural whiskey and (2) other flavorings," it added.
In other words, customers may believe that natural whiskey is being added to the drink as a separate ingredient, instead of understanding that only "whiskey flavors" are being added.
On the Fireball website, the company lists the difference between its whiskey and malt products.
"There are two key differences between Fireball Cinnamon labels and Fireball Whiskey labels: Any package with Fireball 'Cinnamon Whiskey' on the front label is our whiskey-based product," the site explains. "Any product with Fireball 'cinnamon' on the front label, without 'whisky', is either our malt or wine based product."
The lawsuit, though filed solely by Marquez, seeks to cover anyone in Illinois, North Dakota, Wyoming, Alaska, Arizona, Idaho, Mississippi, Iowa, South Carolina, Kansas, Arkansas and Utah who purchased Fireball Cinnamon.