News
Survivors of helicopter crash in Australia pay tribute to 'hero' pilot who landed stricken plane | World News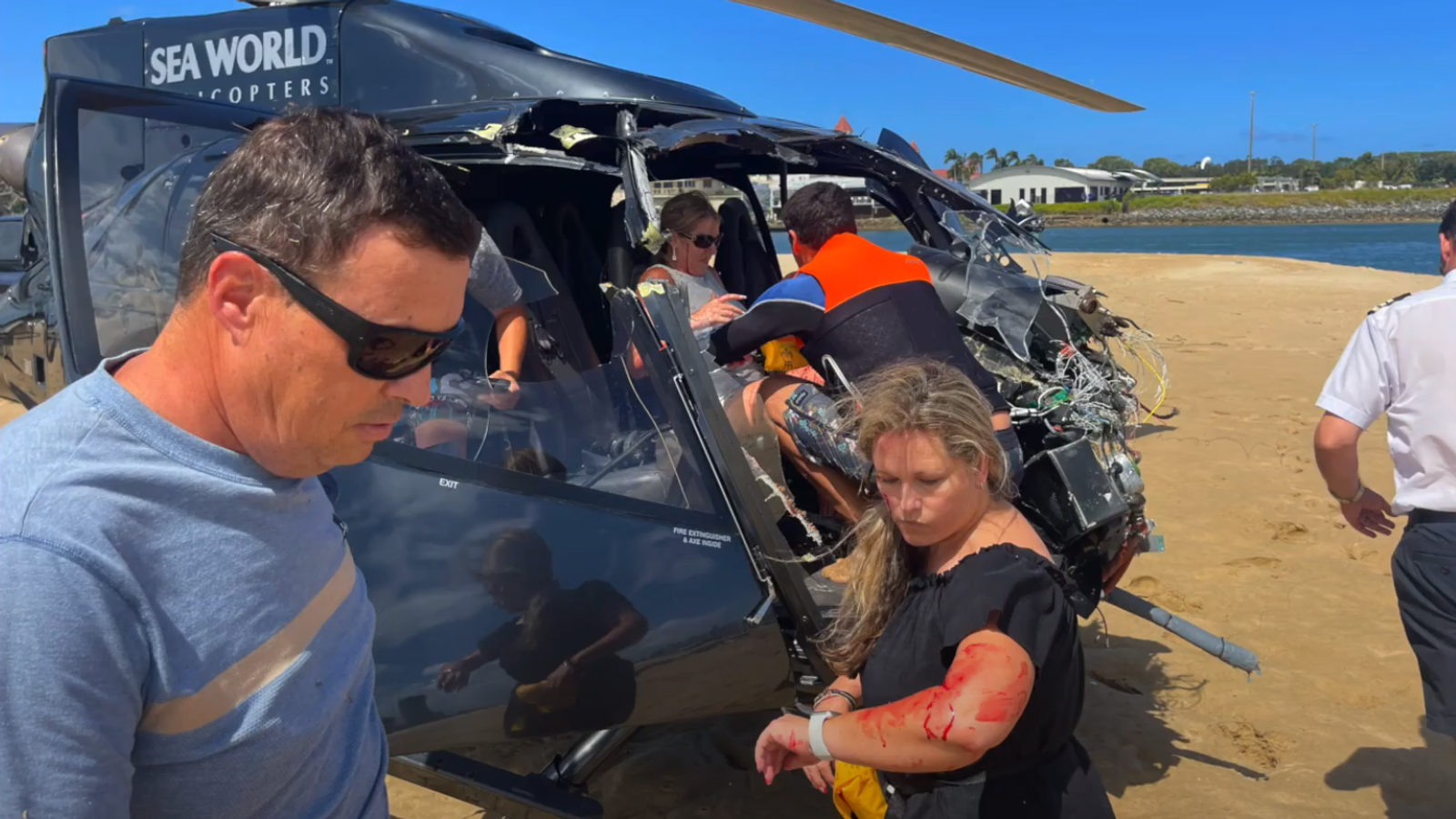 Survivors of a fatal mid-air collision involving two helicopters have praised their "hero" pilot for safely landing the stricken aircraft, as dramatic new pictures show they were rescued from the crash.
The pictures show Marie and Edward Swart and Elmarie and Ryan Stenberg, two couples from New Zealand, evacuated from the grounded plane after the accident on Australia's Gold Coast on January 2.
Four people died in the crash, including a British couple and the pilot when two helicopters collided mid-air.
The four people who died were together in one of the seven-person helicopters that crashed on the beach.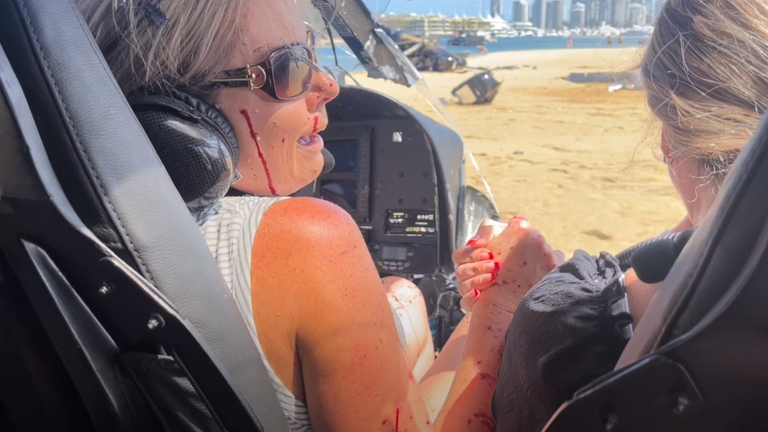 Pilot Michael James landed the second helicopter, carrying six people, including the Swarts and the Steenbergs, upright despite sustaining significant damage in the crash.
Five people in the second helicopter suffered minor injuries, while the sixth was unharmed.
In a joint statement, the Swarts and the Steenbergs paid tribute to their pilot.
They said, "Our pilot, Michael James. You are our hero. You landed the helicopter safely and kept the observers and us safe.
"We are eternally grateful to you.
The four survivors also thanked emergency personnel, bystanders who came to their aid and staff at a local hotel who also came to their aid after the accident.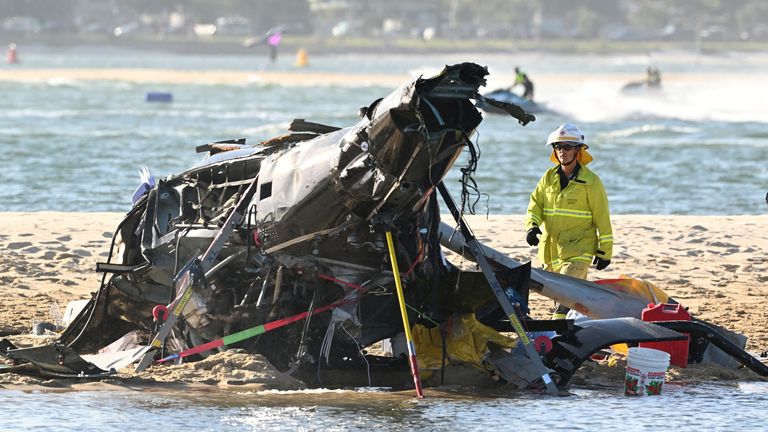 They also paid tribute to those killed in the crash, saying: "We wish to express our deepest sympathy and condolences to the injured, the deceased and their families.
"Our hearts are deeply saddened by the loss."
"This has been traumatic for us as survivors and we cannot imagine the terrible grief their families and loved ones must be feeling."
More details:
The name of the British couple killed in the helicopter crash
A father speaks as his ten-year-old son fights for his life
A British couple have been named among four people killed in the accident, which happened near Sea World in Queensland.
Tourists Diane and Ron Hughes, 57 and 65, were from Liverpool and married in 2021.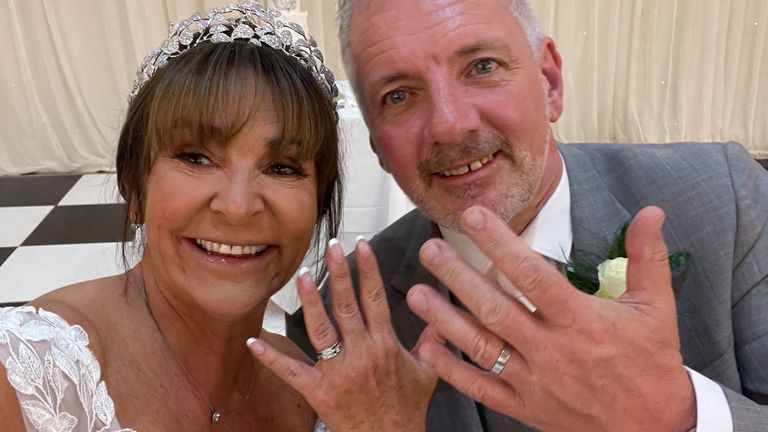 Mr and Mrs Hughes were in a helicopter with seven people on board.
Also killed were 40-year-old pilot Ashley Jenkinson, who lived in the Gold Coast area but was originally from Birmingham, and a 36-year-old woman.
A 10-year-old boy is in critical condition, while a 33-year-old woman and a nine-year-old boy were seriously injured.
Australian Transport Safety Bureau chief commissioner Angus Mitchell said the incident was a "tragic start to the new year".
He explained that the main rotors of the takeoff helicopter collided with the landing helicopter about 200 meters in the air, causing significant damage to the front end.
During the process, the rotor blade and gearbox separated from the main body of the aircraft.
Mr Mitchell told reporters: "We are very fortunate not to be standing here with many more deaths."
Sea World Helicopters, a separate company from the theme park, offered its condolences, saying it was "devastated" and cooperating with the investigation.