Markets
Peel the apple market | Columbia Basin Herald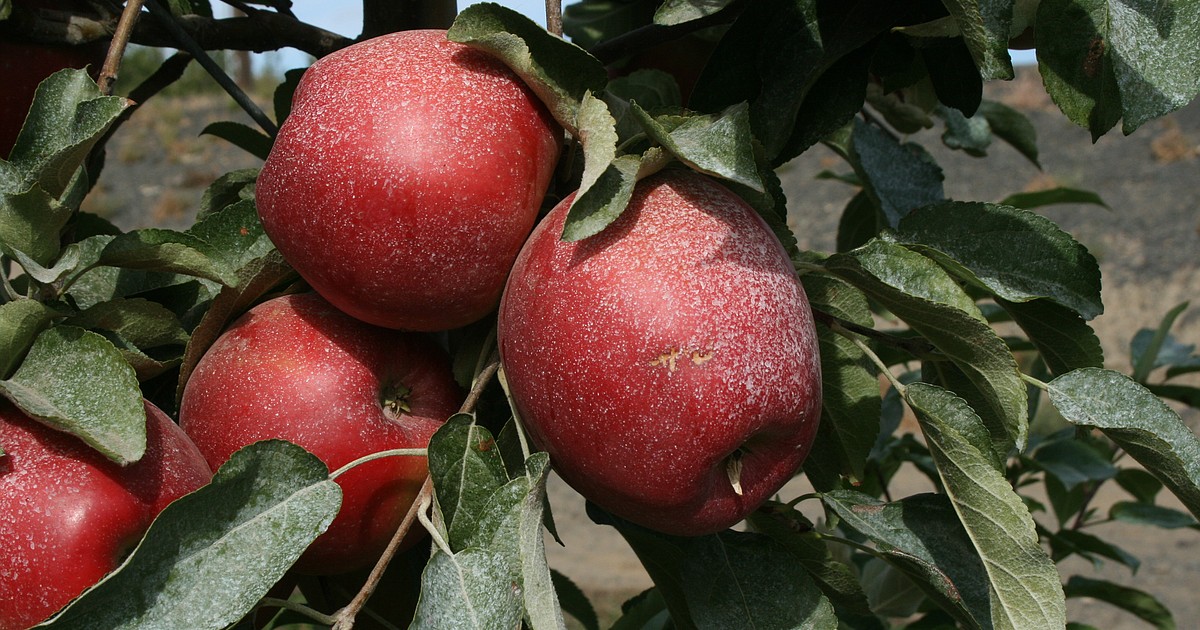 QUINCIES — Washington apple growers, who survived a wild and crazy 2022, are turning into the new year with a market that looks pretty good domestically, but faces some export challenges.
Riley Bushu, director of congressional relations and export programs for the Northwest Horticultural Council, cited the sale of Washington apples to India as an example of export problems.
"We are facing retaliatory tariffs on apples in India," he said. "They were introduced by India in 2018 in response to the US imposing Section 232 tariffs on steel and aluminium.
Section 232 of the Trade Expansion Act gives the President of the United States the authority to adjust imports, including the use of tariffs, if foreign imports are determined to pose a threat to national security. Then-President Donald Trump used that power in March 2018 to impose a 25 percent tariff on steel and aluminum from most countries, with the exception of Canada and Mexico, according to the U.S. Bureau of Industry and Security.
Bushue estimated that Washington growers sold about $120 million worth of apples to India in 2017-18. before the tariffs were introduced. He estimated sales in 2022 at around $3 million.
"That's in large part because of those tariffs," he said.
"We have a similar situation in China, where we also have retaliatory tariffs," he said. "Combined, between India and China, it has cost our industry over the last four years – a few more than four years – over $800 million. So that's a big challenge that we're working through.
"At the end of the day, we have to end this retaliation." Those are two important markets – just on a pure population basis, the two largest countries in the world. And we're obviously well-located in the Pacific to serve those countries," Bushue said.
Washington's entire delegation to the US Congress has sent a letter to Commerce Secretary Gina Raimondo and US trade officials, demanding that apple tariffs be on the agenda when US trade representatives meet their Indian counterparts at a scheduled trade policy forum in mid-January.
"The tree fruit industry has suffered significant losses due to India's retaliation against US Section 232 tariffs," the letter said. "On average, 30% of the apples, pears and cherries produced in the Pacific Northwest are exported, and India used to be a strong market. With the retaliatory tariffs, apple growers in Washington State have steadily lost market share to India.
The problems with exports, however, do not end there.
"The last few years there have also been a lot of challenges with ocean shipping – congestion at the ports, and while that has improved, it can still be a challenge," Bushue said.
Tim Kovis, director of communications and events for the Washington State Tree Fruit Association, said the news is better domestically.
"We're still seeing strong domestic apple consumption," Kovis said.
As of Jan. 13, Washington extra-fancy size 80 gals were selling for an average of about $44 to $46 per 40-pound box, according to the U.S. Department of Agriculture's marketing report. Size 80 Fuji averaged about $37 to $39 per case, and Washington Extra Fancy size 80 Honeycrisp averaged $50 to $52 per case.
Fresh market apples are typically sold in 40-pound boxes, and the size label is based on the number of apples needed to fill the box. So it takes 80 size 80 apples to fill the box. In general, larger apples are more desirable and fetch higher prices. Size 72 gals averaged $46 to $48 per 40-pound box. Size 72 Fujis sold for an average of $37 to $39 per case, and Size 72 Honeycrisp averaged $60 to $67 per case.
The appearance of the fruit is also important, and "nice-looking" fruit sells for a higher price.
Canada and Mexico remain the main markets for Washington apples, Bushue said.
"Obviously, the advantage that Mexico and Canada have is that they are land carriers," he said. "They've always been important markets, but it's certainly been an advantage in the last few years."
Cheryl Schweizer can be reached at cschveizer@columbiabasinherald.com. See more of her work at www.columbiabasinherald.com and www.basinbusinessjournal.com.