Markets
Getting the best deal in a "bandwidth" limited insurance market.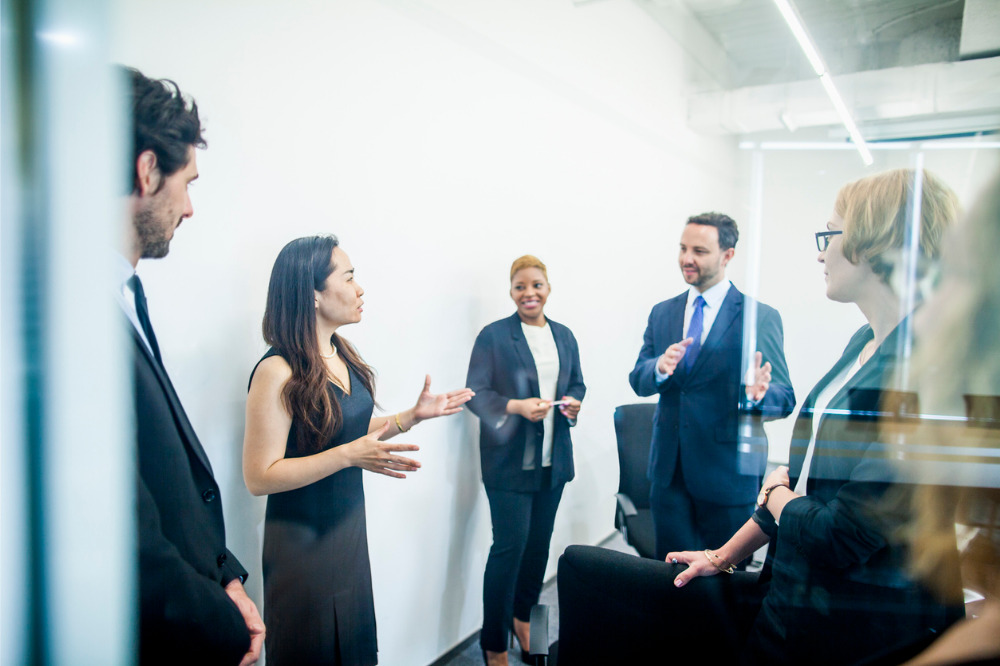 Chairing the event, Paul Smith, corporate senior vice president, carrier relations, HV Kaufman Group, compared the ability of wholesalers and carriers to handle the field to the bandwidth of the Internet – "we only have so much bandwidth, our carrier partners only have so much bandwidth". he said.
"It creates a responsibility on our behalf to work with our retail agents to make sure we have quality submissions and that they are detailed," Smith said.
Commercial insurance leaders from Burns & Wilcock, who appeared on the webinar, were asked to share their suggestions for agents looking to get the best deals for their clients in a market that's looking for quality over quantity.
Getting in front of clients early
"The biggest thing for 2023 is you have to be proactive in getting in front of clients, 90 days and beyond," said Barry Whitton, managing director, broker, real estate, Burns & Wilcox Brokerage.
"Many times renewals and hearings are held 30 days after the effective date; it's not [going to fly] today at the market."
It will be important for agents to educate their clients and let them know "what the market is all about," while insurers will have to make some "tough decisions," Wheaton said.
"They have to decide, you know, what cap they need … versus what they can afford, they have to look at potential withholding changes and deductible increases," Wheaton said.
"All these things take time to digest and make decisions."
Prepare for property appraisal reviews
On property, Wheaton warned that a detailed review of valuations will be on "everyone's plate" and on every underwriter's mind.
Defining those valuations could require a third-party appraisal, Wheaton said, and that will need to be more than "gut feeling" or simply indexing the values ​​against when the building was built.
A rate increase multiplied by higher values ​​is likely to create a "significant, exponential" increase in renewal premiums, Wheaton said.
Strategize and manage client expectations
For Adrian Smith, managing director, broker, casualty, Burns & Wilcox Brokerage, moving forward with strategy and managing client expectations "is probably the most important thing."
"Usually you can recognize an account when it's going to be a really tough recovery, a lot of the accounts we're still seeing, they're multi-million dollar losses, they're distressed," Smith said.
"A more standard guy." [of] things, you're going to get a rate increase, but it's not that challenging, there's capacity."
However, if the account has "a whole bunch of losses," things could get more difficult, according to Smith.
"You might only have three to five insurers who want to look at an account," Smith said, and insurers will look at it on an "account-by-account" basis.
Mid-market captives, or rent-a-captives, have been a big trend in recent years, and for clients with high worker exposure or large fleets, this could "make sense" and potentially offer a "very cost-effective premium". , much cheaper than the E&S market".
Agents shouldn't ignore standard markets, Smith said at the Burns & Wilcox event.
"We recently had an account where we had a very challenging situation, and the standard market came back at no additional premium on a contract of several hundred million dollars and did 244, which saved us a huge sum on the umbrella," he said.
"I don't know how our retail client did it, but their partners – you have to develop a strategy – so they created a high-end accommodation, but it helped us tremendously in a challenging placement."
Auto buffer markets could also help, typically doing best in "a couple of hundred units," Smith said.
Stay up to date with loss information
Agents should also prepare clients to expect to provide more historical loss information, with carriers asking for more years of data than before.
"Five years of losses is probably not enough these days," Smith said.
"Carriers ask for seven years, but if you can get 10 years, that's even better."
At the event, Bill Gatewood, corporate senior vice president, national leader in the personal insurance practice, Burns & Wilcox, cautioned retail agents against taking a "shotgun approach" to filings, warning that a "transactional mentality" will only take firms so far in today's market. .
How do you strategize in today's market? Have you seen a recent victory from a difficult situation? Leave a comment below.