News
Enoch Burke: Teacher who refused to use student pronouns arrested after returning to school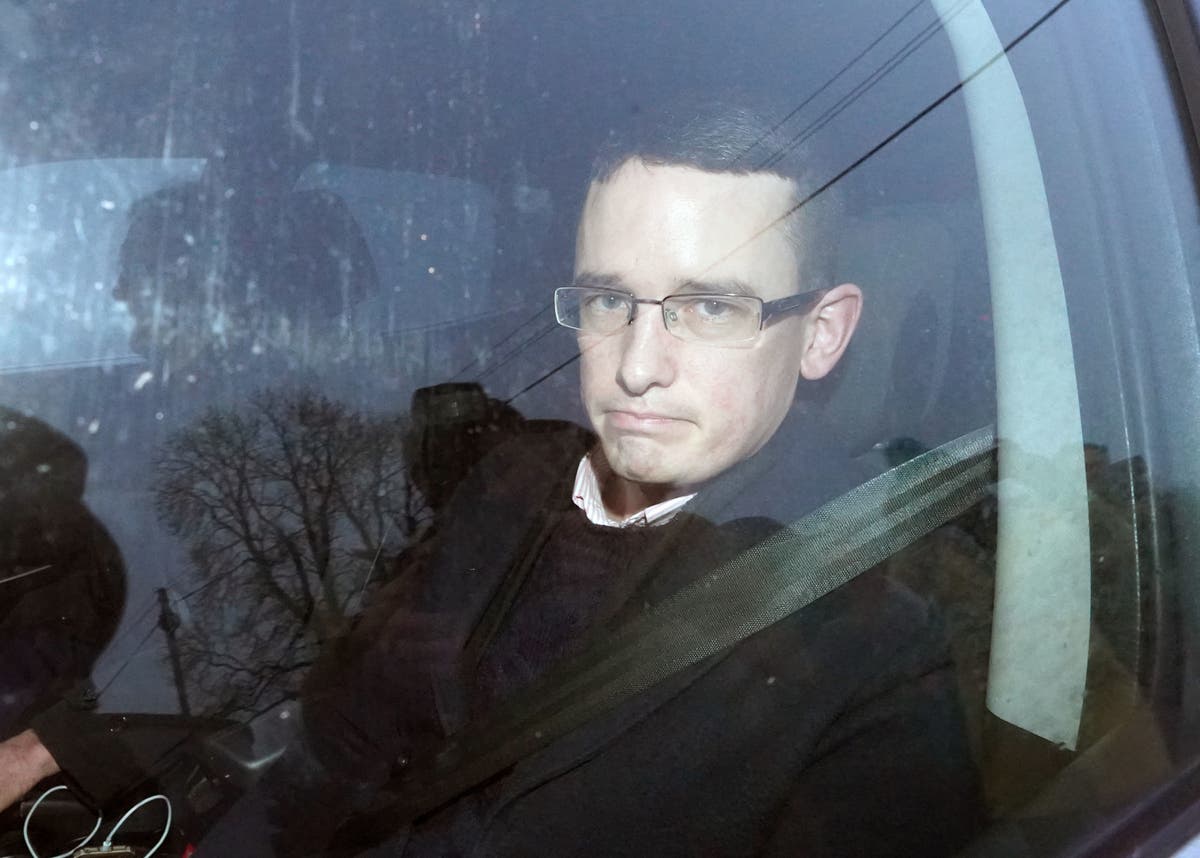 A teacher fired in a row over transgender pronouns has been arrested after returning to school.
Enoch Burke, who was previously jailed for failing to comply with a court order banning him from attending Wilson's Hospital School in Co Westmeath, Ireland, when he was suspended from work, was notified last Friday of his dismissal as a teacher.
The evangelical Christian was suspended from his job with full pay last year pending a disciplinary process, following numerous incidents stemming from altercations with transgender people.
Mr. Burke has on several occasions expressed his opposition to the high school principal's request to address a transgender child by their first name and refer to them as the pronoun they.
The events that followed led to his suspension from his job at Wilson Hospital.
A family member issued a statement on his behalf on Friday saying he had been fired. This follows a formal disciplinary hearing earlier this week.
However, Mr Burke turned up at the school on Tuesday. He told reporters outside that he was there to work.
Gardaí were called to the school and Mr Burke was soon arrested and taken to Mullingar Garda Station.
After he was released, he returned to school and re-entered the estate. He left around 4 pm.
He told reporters that he had previously been "wrongfully" arrested for obstruction.
"It is not violent to come to your workplace, it is absolutely not an intrusion," he said.
He claimed the "alleged disciplinary meeting" and resulting "alleged dismissal" was not supposed to take effect for months, and said he was still employed by the school.
"All this is simply because I will not accept being transgender," he said.
"It's absolutely pointless and very, very sad." It's really terrible and very, very wrong. And that's why I'm here."
He added: "I'm here to work, here to do my job, as every teacher in the country and every civil servant and every civil servant has an absolute right to do."
During lengthy legal hearings last year, it was heard that the school had accused Mr Burke of confronting the headteacher at a school event in June, prompting the headteacher to express "concerns" about his future behaviour.
The principal then compiled a report last August, which led to a disciplinary process.
Mr Burke was later taken to Mountjoy Prison in Dublin by High Court judges after breaching an interim court order to stay away from his workplace.
He was released from prison in December and has continued to attend school despite the extended ban.
A disciplinary hearing involving Mr Burke which took place last week concerned alleged gross misconduct at the school.
The school has been approached for comment.
A Garda spokesman said: "The man was arrested under the Public Order Act 1994 and taken to Mullingar Garda Station.
"He was subsequently released pending the submission of a file to the office of the Director of Public Prosecutions."