Finance
4 Household Items I Always Buy at the Dollar Tree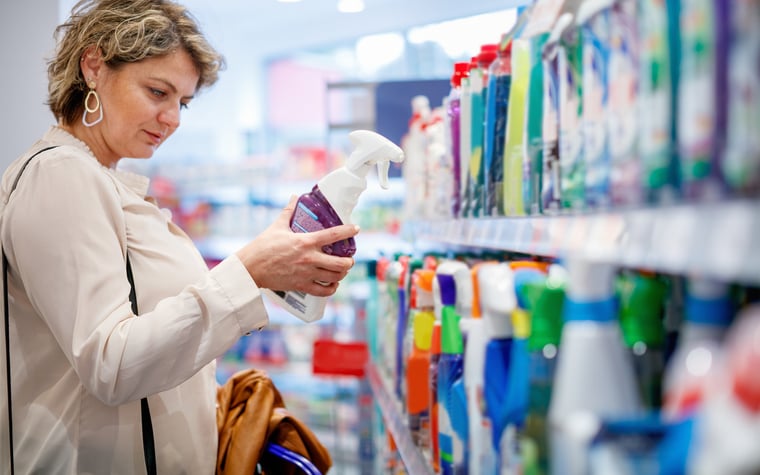 Have you visited your local Dollar Tree lately?
---
Key points
Dollar Tree sells a wide variety of products for less than most other retailers.
I always get certain household items there, including candy, soap, and more.
---
I'm a big fan of Dollar Tree. This bargain store kept my child entertained for hours. I've also been able to decorate and organize my house without giving my credit cards a huge workout.
While I shop for products of all kinds at the Dollar Tree, there are four household items that I absolutely buy there every time. Here's what they are.
1. Storage containers
I really try to keep a tidy house (although with a three-year-old and an eight-month-old, it's not as easy as it seems).
Storage bins are key to my efforts, as I keep everything from toys to applesauce in labeled containers so I can quickly see what I'm doing (and what I'm not) and making sure everything is in its place.
For a long time I spent a lot of money buying different bins and containers for the things I wanted to organize. When I discovered that Dollar Tree had a great selection of baskets and other types of storage tools, it was a game changer.
With options of all sizes, colors, and materials at the Dollar Tree, I rarely look elsewhere for containers when I'm hosting a party.
2. Candy
I don't like to keep a lot of candy in the house, but I do have a few favorites, including Hundred Grand bars. These are really hard to find in most stores for some unknown reason, but Dollar Tree carries them and I can get them for only $1.25. Almost every time I'm on the Tree, these end up in my cart.
We also bought Dollar Tree lollipops because those are treats we give my son occasionally – and the Dollar Tree ones are just the right size for him to enjoy without feeling guilty about allowing him too much sugar.
3. Soap
We actually get two different types of soap from Dollar Tree. We stock hand soap and also buy Yardley's soap for our shower soap.
The prices on these products are better at Dollar Tree than many other places we usually go — and the products are much higher quality than you would think possible for the price. That's especially true of Yardley's Activated Charcoal Soap, which I've seen for nearly $8 at Walmart, but can be had at Tree for the bargain price of $1.25.
The Dollar Tree has a huge selection of all different types of soap, so it's worth checking them out before spending more elsewhere. Cheaper soap will get you just as clean.
4. Picture frames
I frame a lot of pictures and frames can be very expensive – but not if you buy them at the Dollar Tree. Although their frames don't look too heavy or substantial, take a look at of them is great.
Since my pictures are usually on mantelpieces or shelves where you can see them but don't touch them, I'm happy to pay as little as $1.25 for my frames. They look a lot more expensive than they are, and since people aren't downloading them, there would be no way to guess that they only cost around $1.
Each of these four items is a great value at Dollar Tree and if you need any of them, check out your local store to see if you can save.
Warning: the biggest cashback card we've seen now has a 0% intro APR until 2024.
If you use the wrong credit or debit card, it could cost you seriously. Our expert loves this top pick, which has an introductory APR of 0% until 2024, an insane cash back rate of up to 5%, and all with somehow no annual fee.
In fact, this card is so good that our expert even uses it personally. Click here to read our full review for free and sign up in just 2 minutes.
Read our free review